Workout tracking has never looked — or felt — like it does in Any Distance.
n
"We're building something for everyone, not just athletes," says Luke Beard, the Atlanta-based designer who created this Swift app with engineer Daniel Kuntz. "We're not athletically inclined people. We're kind of dorks! I want to retire and take photos in Iceland one day. Dan wants to retire and play music in the desert. We're not looking to go to the Olympics, but we do want to live long, healthy lives."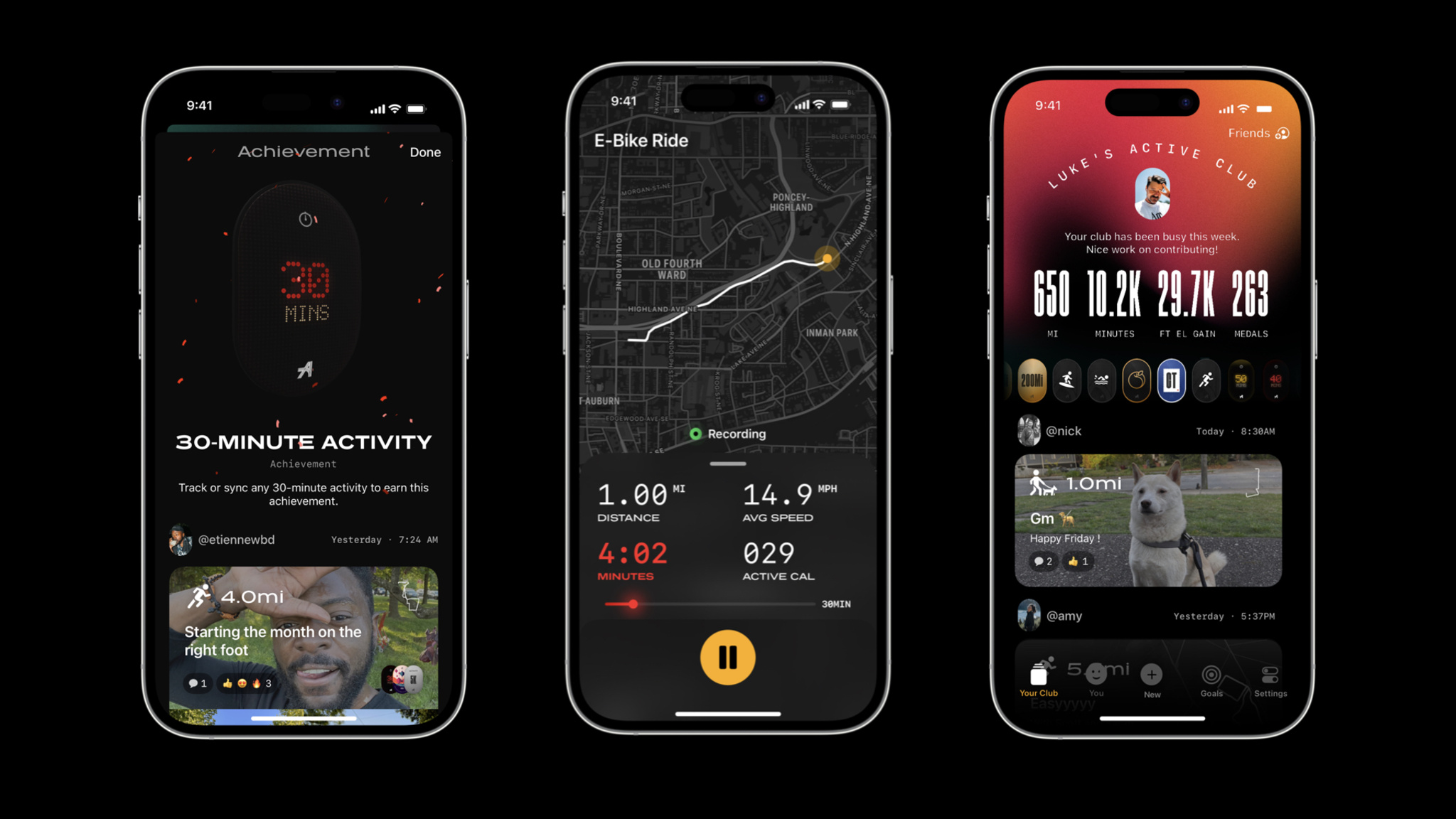 Their app is a design-forward fitness tracker and social network that delivers workout stats in beautiful and shareable formats — dynamic charts and graphs, animated 3D maps, AR experiences, and gorgeous cards — that can integrate photos. It draws heavily on SF Symbols — as Beard cheekily puts it, "SF Symbols is the single greatest contribution to design Apple has ever made." It offers elegant in-app collectibles and an in-house social network aimed at connecting people with a small circle of friends. And its name is also its philosophy: Any Distance counts, not just a swim or bike ride, but a walking meeting, stroller run, or its most popular option, a dog walk.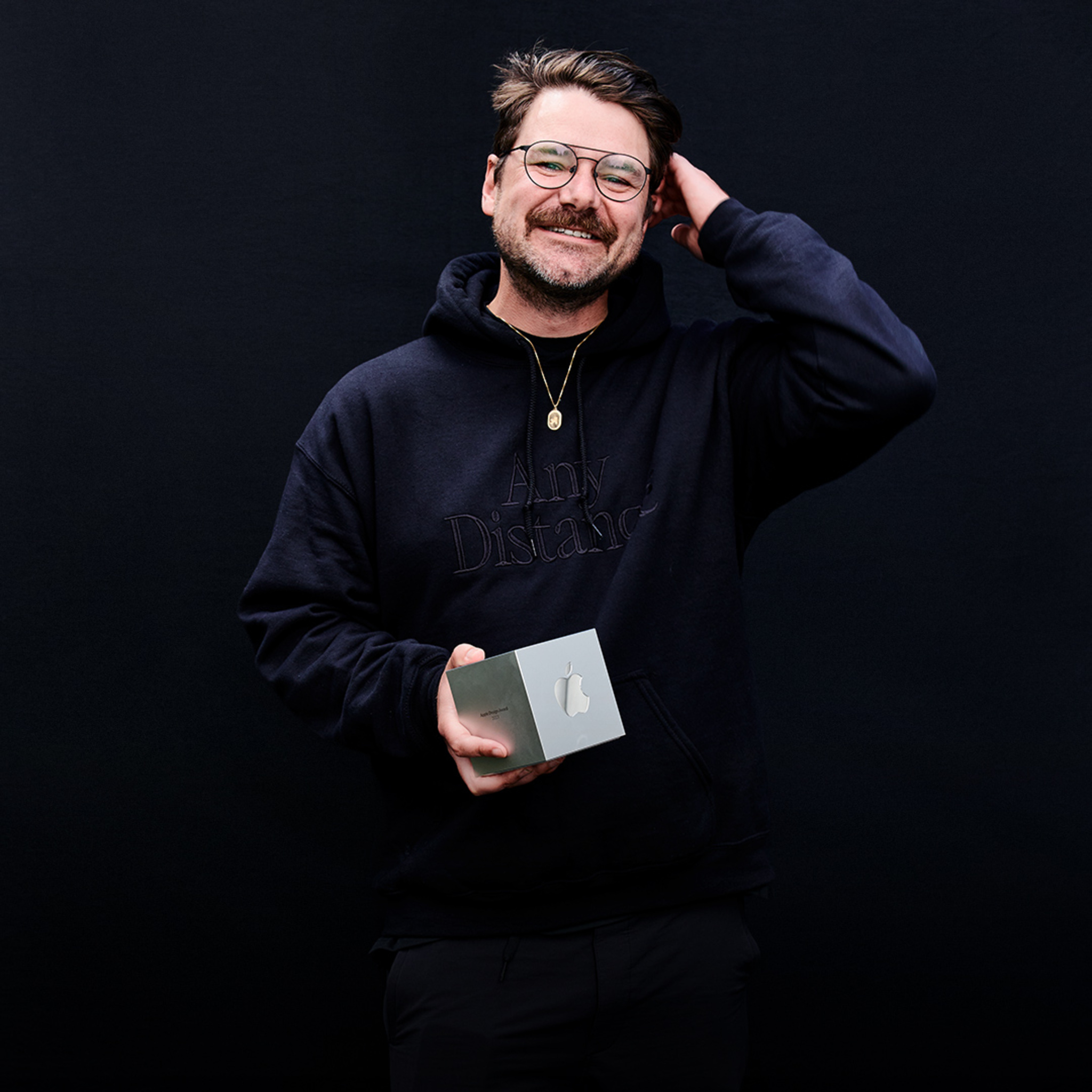 Any Distance is heavily powered by Apple tools and technologies. It uses ARKit for rendering routes, HealthKit for workout data, Metal rendering for what Kuntz calls the "gradient background swirly thing," SceneKit for rendering, MapKit, Apple Watch integration, and more. It also demonstrates Any Distance's commitment to privacy. "Your data is all in HealthKit; we don't store it unless you post it to your friends," Beard says. "We don't let you share a map. Route clipping (in which the beginning and end of your routes are trimmed from public view) is on by default." And people can choose exactly what data they want to share with friends by simply tapping the eye icon under each metric.
SF Symbols is the single greatest contribution to design Apple has ever made.

Luke Beard, Any Distance founder
Beard conceived of the idea for Any Distance during the pandemic, when his lifestyle wasn't quite as healthy as he would have liked. To shake himself out of his funk, he began going on long walks, posting photos of his journeys along the way. "I'm a chronic oversharer," laughs Beard, "and a photographer at heart. And I was getting good feedback." Eventually, he started designing templates for his social media posts. "Honestly, it was just a photo in a mask — the oval that's now one of our main brand characteristics — with the route and stats in a fun font. But people would ask, 'What app is making those?'"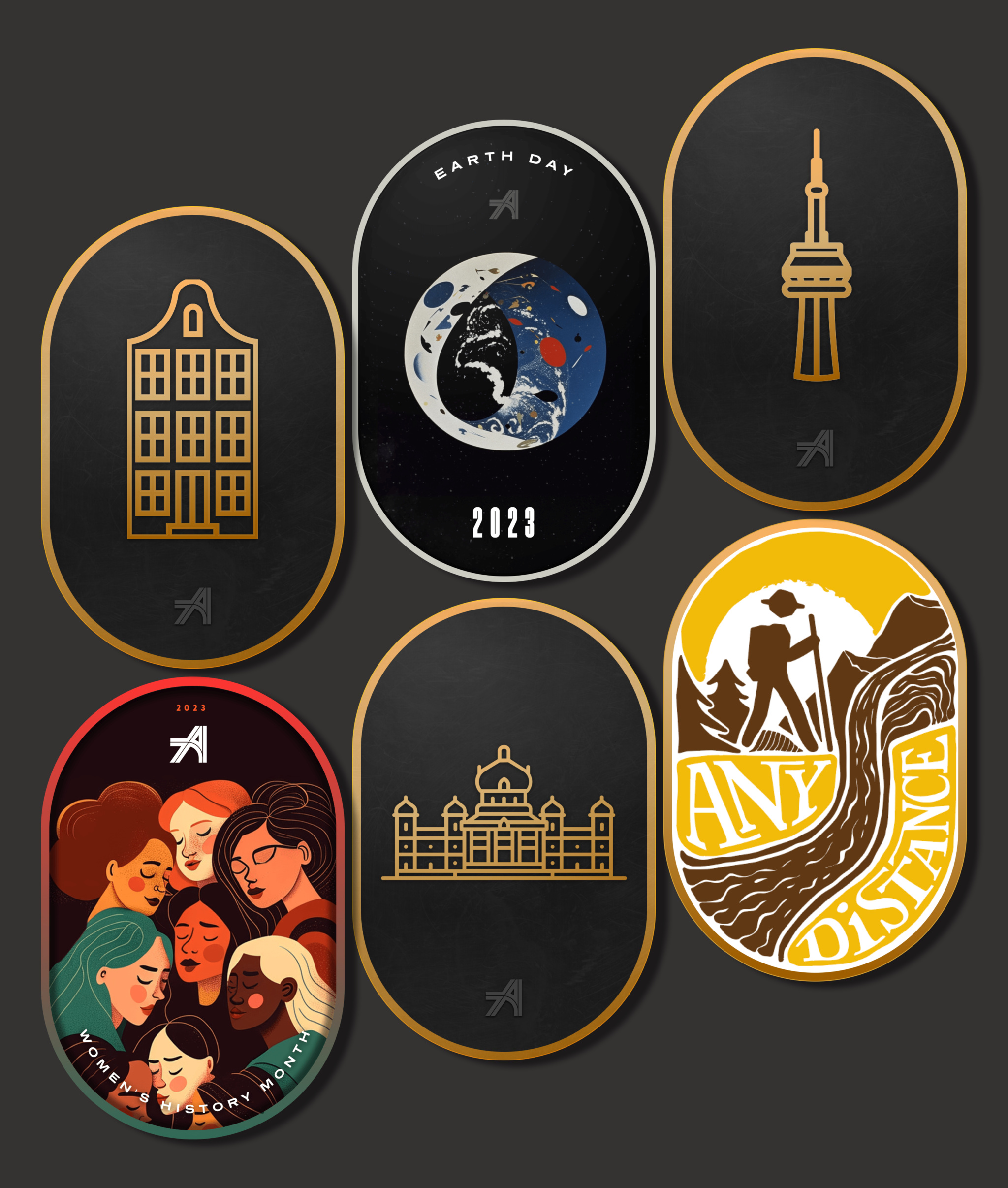 By this point, he'd already connected with Daniel Kuntz, a programmer and musician who already had a few titles on the App Store. "As a developer, I'm often asked, 'Hey, can you make this app?' And I'm always like, 'Nah,'" says Kuntz. "In this case, Luke had it all fleshed out. He had iOS components and a Sketch file. It was simple and clear and really cool."
n
This year, the team also plans to add more unorthodox activity options like trick-or-treating. "Eventually we want to organize group bike rides or group dog walks," says Beard. "The last few years have accelerated the loneliness epidemic so much, and we think working out or being active together is the new hanging out. It doesn't matter if you're walking half a mile, taking a stroller walk with your kid, or walking with a cane — there should be a space for you."
Download Any Distance from the App Store
Behind the Design is a series that explores design practices and philosophies from each of the winners of the Apple Design Awards. In each story, we go behind the screens with the developers and designers of these award-winning apps and games to discover how they brought their remarkable creations to life.