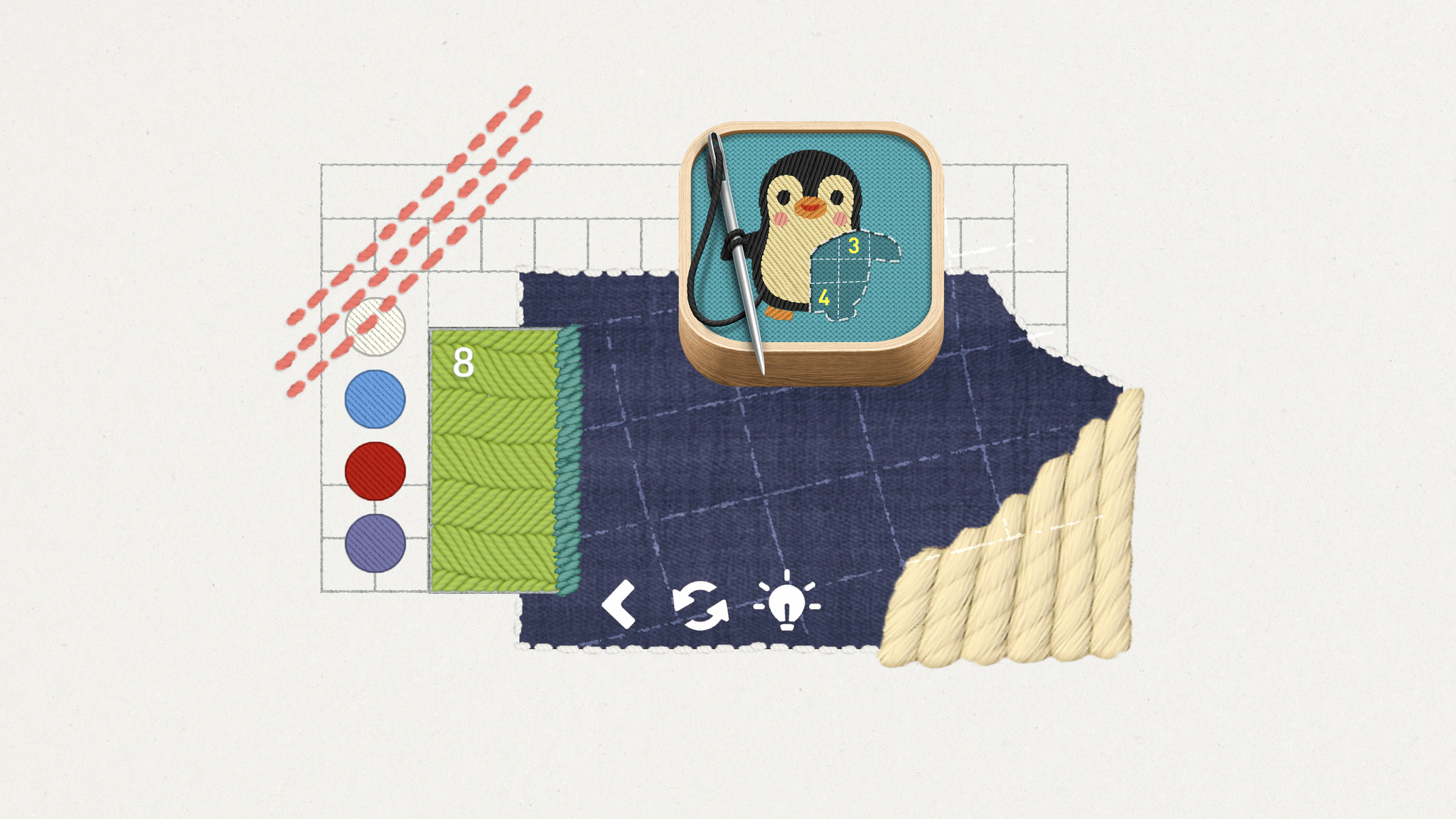 For all its many genres and styles, the gaming world has been awfully threadbare when it comes to experiences about embroidery. That all changes with stitch., a charming cross between casual puzzler, meditative exercise, and afternoon craft project — and as cross-generational a game as you're likely to find.
n
"We pride ourselves on making games that anyone can play," says Jakob Lykkegaard, founder of Lykke Studios, the team behind stitch. "It's important to spend the time to make them available for everyone."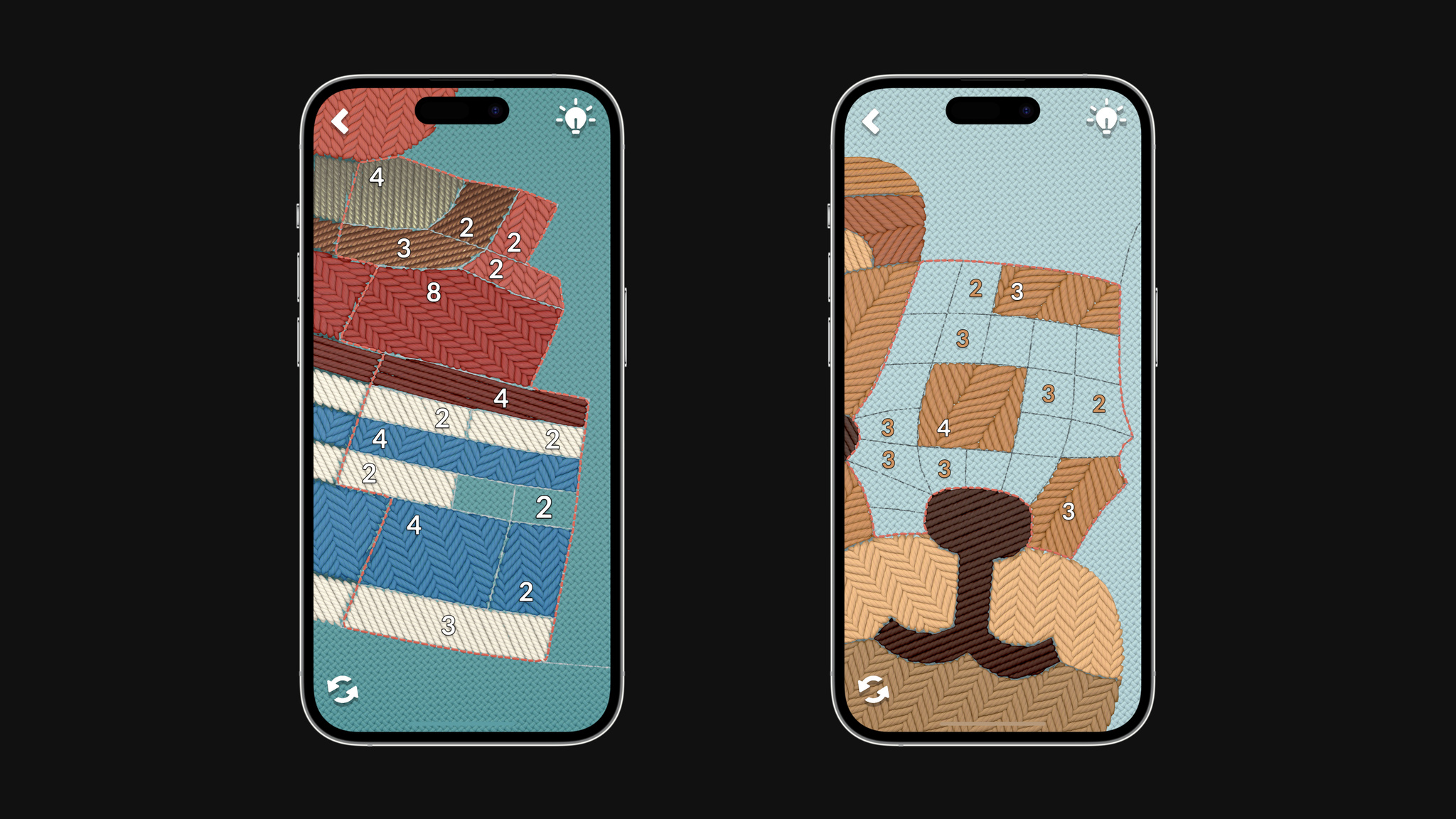 stitch. sets up embroidery-based puzzles that players complete to finish a pattern, like an adorable penguin or a love note to bacon. Players swipe over an incredibly lifelike and beautifully textured surface that feels like it's just beneath the display. There's no linear progression in stitch.; challenges are presented in the form of "hoops" that players can explore at their own pace. And the game supports multiple languages and custom accessibility tools for people with color blindness, low vision, and motion sensitivities.
n
There's precedent for those choices. Lykke Studios' painting puzzler tint. was nominated for a 2022 Apple Design Award in the Inclusivity category, thanks in part to a colorblind mode that lets players solve each watercolor-based puzzle by using patterns and texture instead of color.
With stitch., which was built with Unity, the studio explored accessibility features even further. "Number Outlines" creates sharper and more contrasting outlines on the puzzles' numbers. "Big Numbers" makes them larger and easier to read. "Reduce Motion" limits sudden movements and animations. And the left-handed mode shifts problematic UI out of the way for left-handed players. Lykkegaard says, "Originally, the icon indicator was actually under the hand for left-handed people. We thought, 'That's an issue we hadn't considered. How can we fix it?'"
We pride ourselves on making games that anyone can play.

Jakob Lykkegaard, founder of Lykke Studios
Lykkegaard says the team took an unusual approach to sewing up the idea for stitch. "We build games a little bit upside down," he says. "It usually starts with us falling in love with some material and building a game mechanic around it later. We'll see how it feels on device and, if it's not working, we'll kill the project and move on to another material." For stitch., that material came from a serendipitous day on social media. "We honestly just saw a post about embroidery and thought, 'Wow, that looks really nice.'"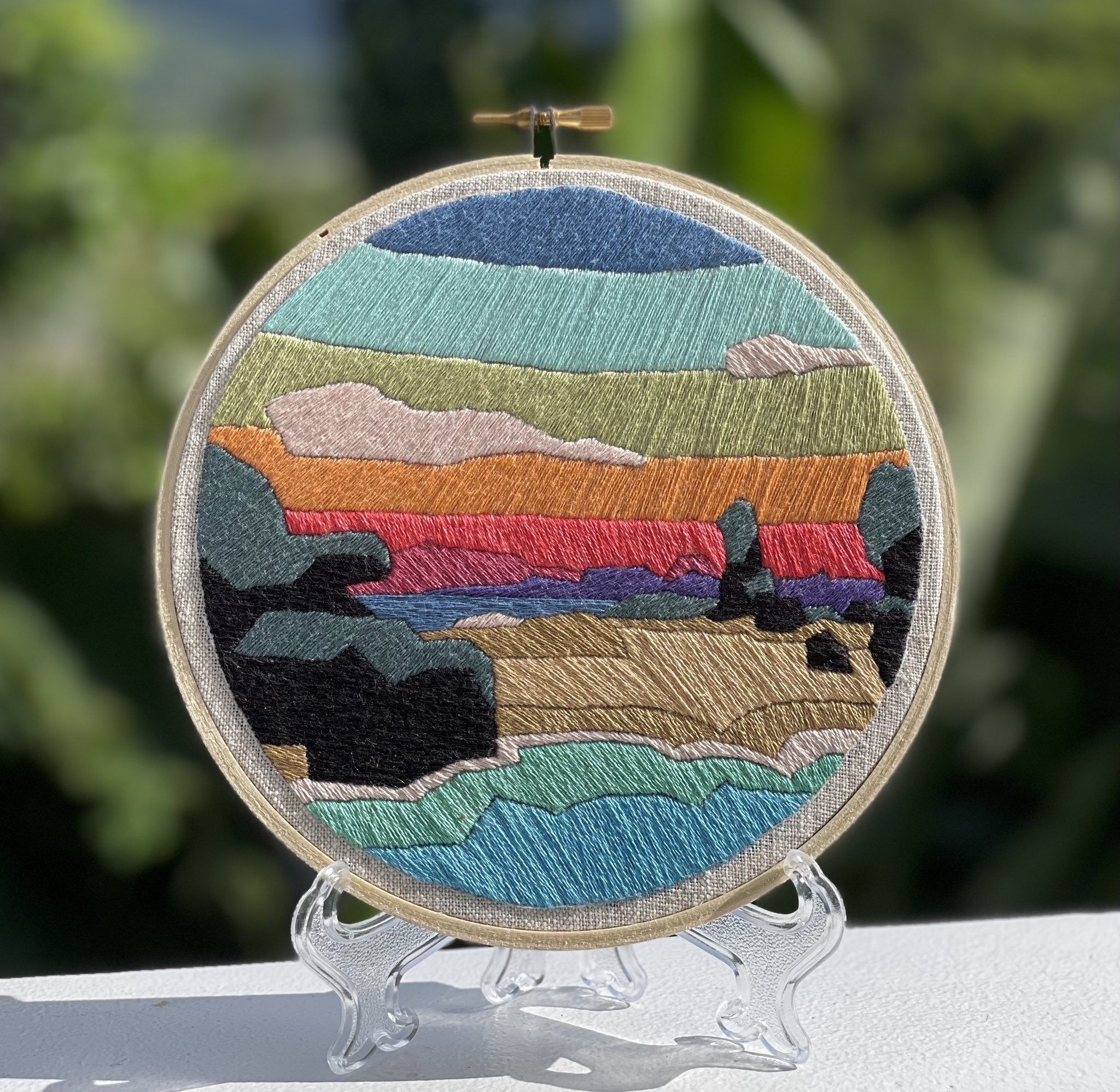 For that mechanic, the team found inspiration in an unlikely analog source: a geometric grid-based puzzle game called Shikaku found in Japanese newspapers. "We took the grid and skewed it into something that looks nice but isn't uniform," he says. "From there, we had a lot of options for how players could fill it out."
n
As with tint., the team looked to strike a balance that would challenge players without making them feel lost or intimidated. "We didn't want to make a game like sudoku where people thought, 'Oh, that's too difficult for me.' But we also didn't want something that was just an endless series of careless clicks. stitch. couldn't be too hard for kids, but it couldn't be too childish either."
n
It's working. Lykkegaard has heard from 8-year-olds and 80-year-olds who've been drawn to the game's approachable, accessible style. "The question is: How can we get a player to enjoy it, feel smart, and want to relax with the game? Once you've generated that feeling, players will come back. And we want to make everyone feel like this is a game for them."
Download stitch. from Apple Arcade
Behind the Design is a series that explores design practices and philosophies from each of the winners of the Apple Design Awards. In each story, we go behind the screens with the developers and designers of these award-winning apps and games to discover how they brought their remarkable creations to life.