Evil has never looked better than it does in Resident Evil Village.
n
The AAA horror adventure is a masterpiece of visual detail on Mac, a feast of creepy castles, decrepit factories, and majestically gothic villains. The game's bleak village is thick with details and dread; characters like Lady Dimitrescu and the game's army of mutant lycans nearly pop out of the screen. Simply put, Resident Evil Village contains some of the most realistic graphics ever seen on Apple hardware. And the lavish visuals don't just look amazing; they drag players into the game's horrifying landscape and through dark mysteries, vicious confrontations, and mind-blowing plot twists.
It's all powered by a remarkable assembly of cutting-edge Apple technologies. Resident Evil Village takes full advantage of Apple silicon, ProMotion, Metal 3, and extended dynamic range to serve up its breathtaking visual achievements. "The game is very pretty, but it has this incredible sense of fear," says Tsuyoshi Kanda, one of the game's producers. "In some of the first scenes, you end up battling this horde of lycans. The sheer amount of them is impressive. But each has its own intention and personality. We're happy with how it turned out."
n
Those achievements are especially clear in the game's village, which feels like a character in itself. The village shines in its decay; it's a showcase of textures, geometry, and complex shaders. And players can enable MetalFX Upscaling to make it look especially breathtaking. Kazuki Kawato from the game's engine team says the game benefits from both spatial and temporal upscaling. "Both were easy to use and gave us the results we wanted," he says.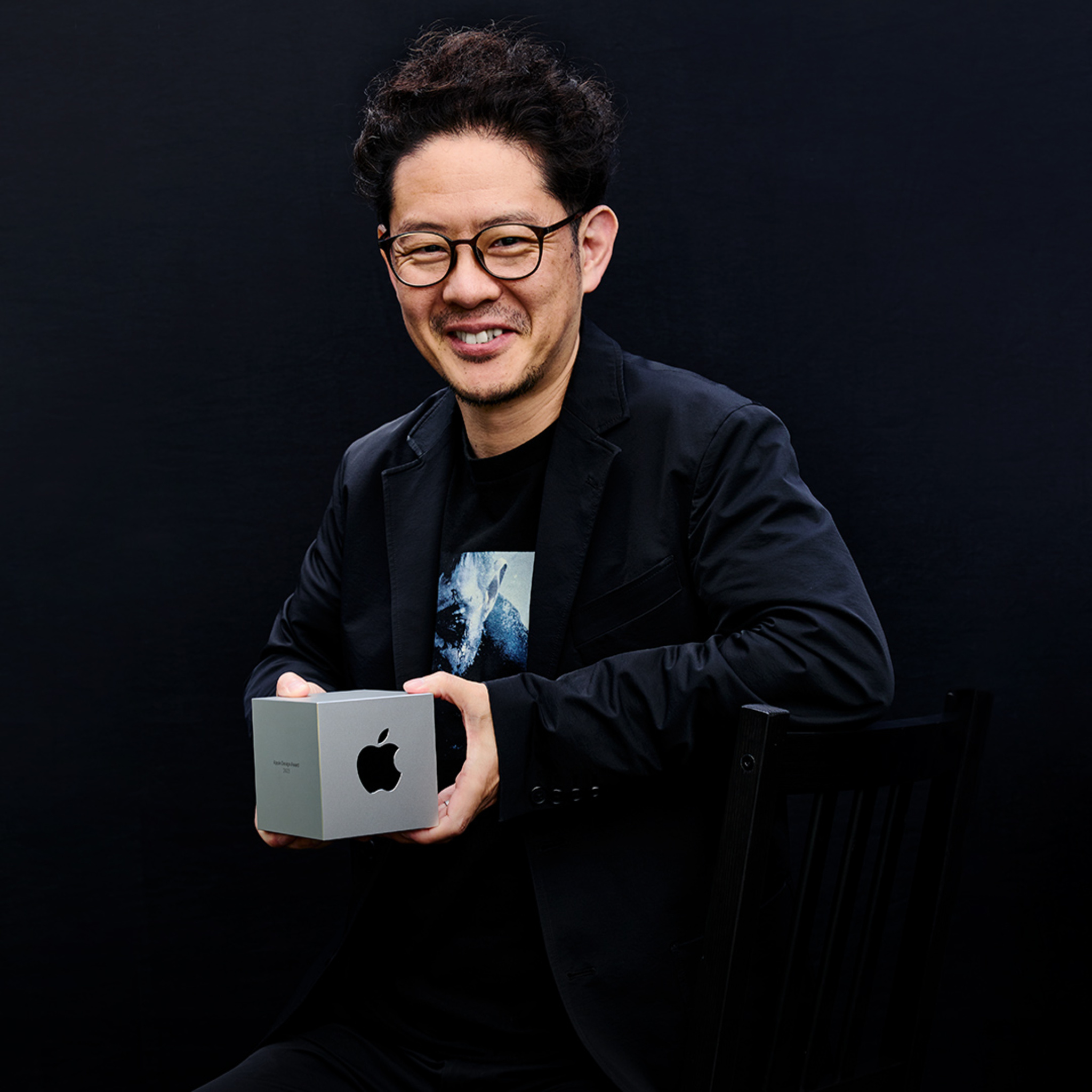 Masaru Ijuin, senior manager in the engine development team, says he always knew the game was beautiful. "Our main focus was taking the base game and making it run as fast and as stable as possible on Mac," he says, "and I think we did that."
n
Kanda calls out the Castle Dimitrescu, home of the game's breakout villain, the 9-foot-tall vampire giantess Lady Dimitrescu. "The castle looks incredible no matter where you are," he says. "There's an entrance hall with a chandelier inside that we're all really proud of. The team worked hard to create the best graphics possible on the hardware."
n
The game's visuals are deserving of acclaim, but Resident Evil Village also boasts an incredible story and character design. It's a masterclass in horror pacing that skillfully mixes bursts of frantic action with long stretches of good old dread-building. Kanda says the team paid special attention to creating what he proudly calls a "variety of horrific entertainment."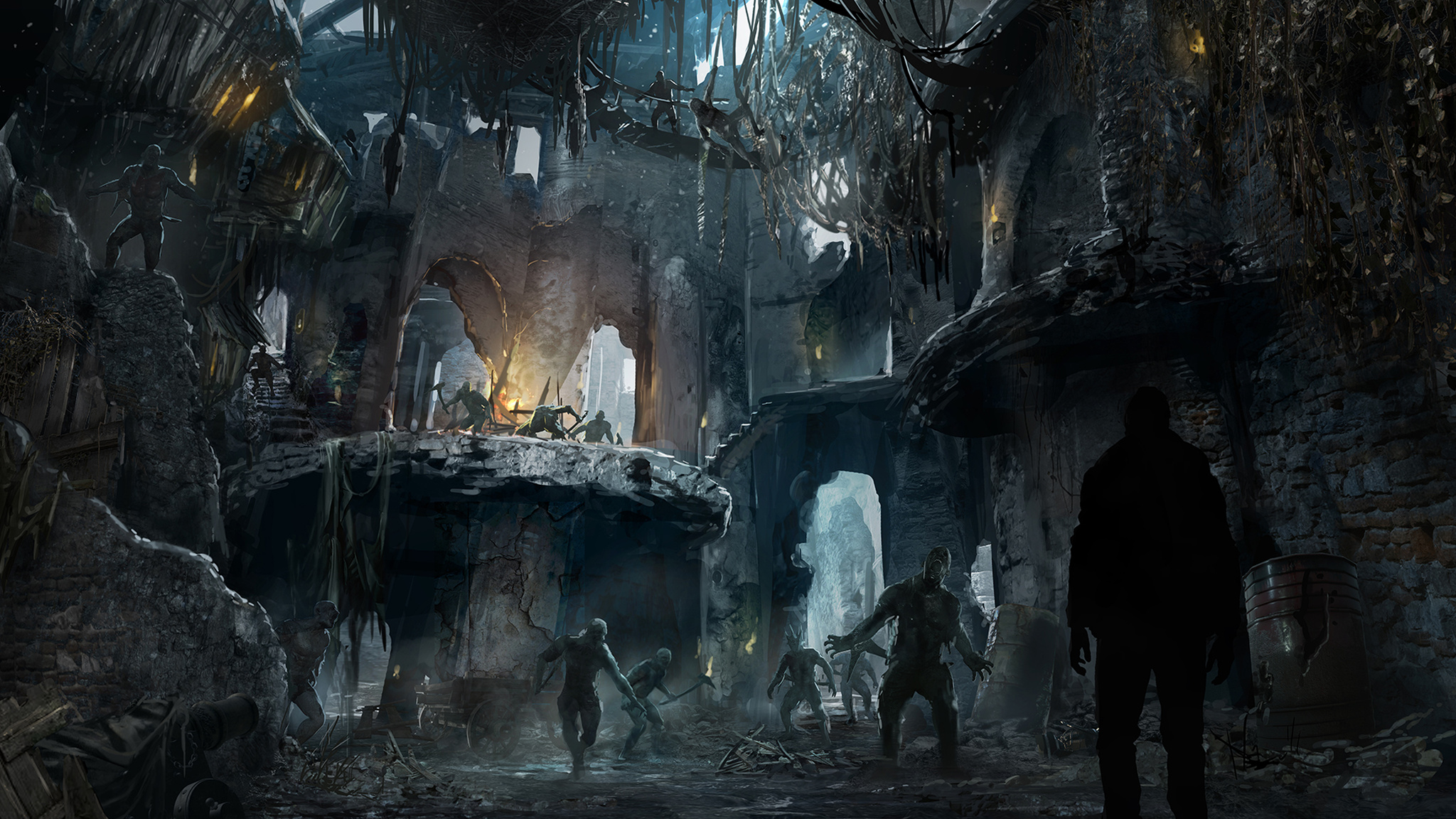 "The concept is a horror theme park with characters that stand out against this beautifully rendered environment," he says. "The stages cycle between horror and action to help players stay balanced. That's something we learned from other Resident Evil games."
n
Balance was also key in creating the game's story, which had to fit into the Resident Evil universe (Village is the eighth major game in the series) while taking the storyline in wild new directions. "One of the base concepts was Ethan Winters at home with his wife and baby daughter, Rose," says Kanda. "You see Ethan's fatherly love all throughout the game."
The concept is a horror theme park, with characters that stand out against this beautifully rendered environment.

Tsuyoshi Kanda, Resident Evil Village producer
But in the game's intro, Rose is kidnapped from the family home in a shocking confrontation with Chris Redfield, a character who's been around since the first Resident Evil. "Chris was such a big part of world-building this; the way he enters the game was so important," says Kanda. "We didn't want you to know his intentions until the ending."
n
To get to that ending — which is as dramatic as Kanda promises — players must battle through a murderer's row of memorable villains that look alive, even if they're (probably?) not. There's Salvatore Moreau, a hideous mutant; Karl Heisenberg, who runs a factory with some serious health-code violations; Donna Beneviento and her scary doll, which is probably all we need to say about that; and Lady Dimitrescu, the superstar with huge claws, a deathly gothic wardrobe, and a surprisingly devoted fan base.
"The idea for Lady Dimitrescu was a huge character who was too big for the castle itself," says Kanda. "She has to duck to get through the doors. And when she comes at you, you really feel her presence."
n
As an incredible example of Mac gaming, Resident Evil makes its presence felt too. But this story has a twist ending of its own: Kanda, Ijuin, and Kawato personally aren't all that into horror. "The (Resident Evil) creative team loves horror movies," laughs Kanda, "but I'm more into the not-too-scary stuff."
Learn more about Resident Evil Village
Download Resident Evil Village from the Mac App Store
Behind the Design is a series that explores design practices and philosophies from each of the winners of the Apple Design Awards. In each story, we go behind the screens with the developers and designers of these award-winning apps and games to discover how they brought their remarkable creations to life.