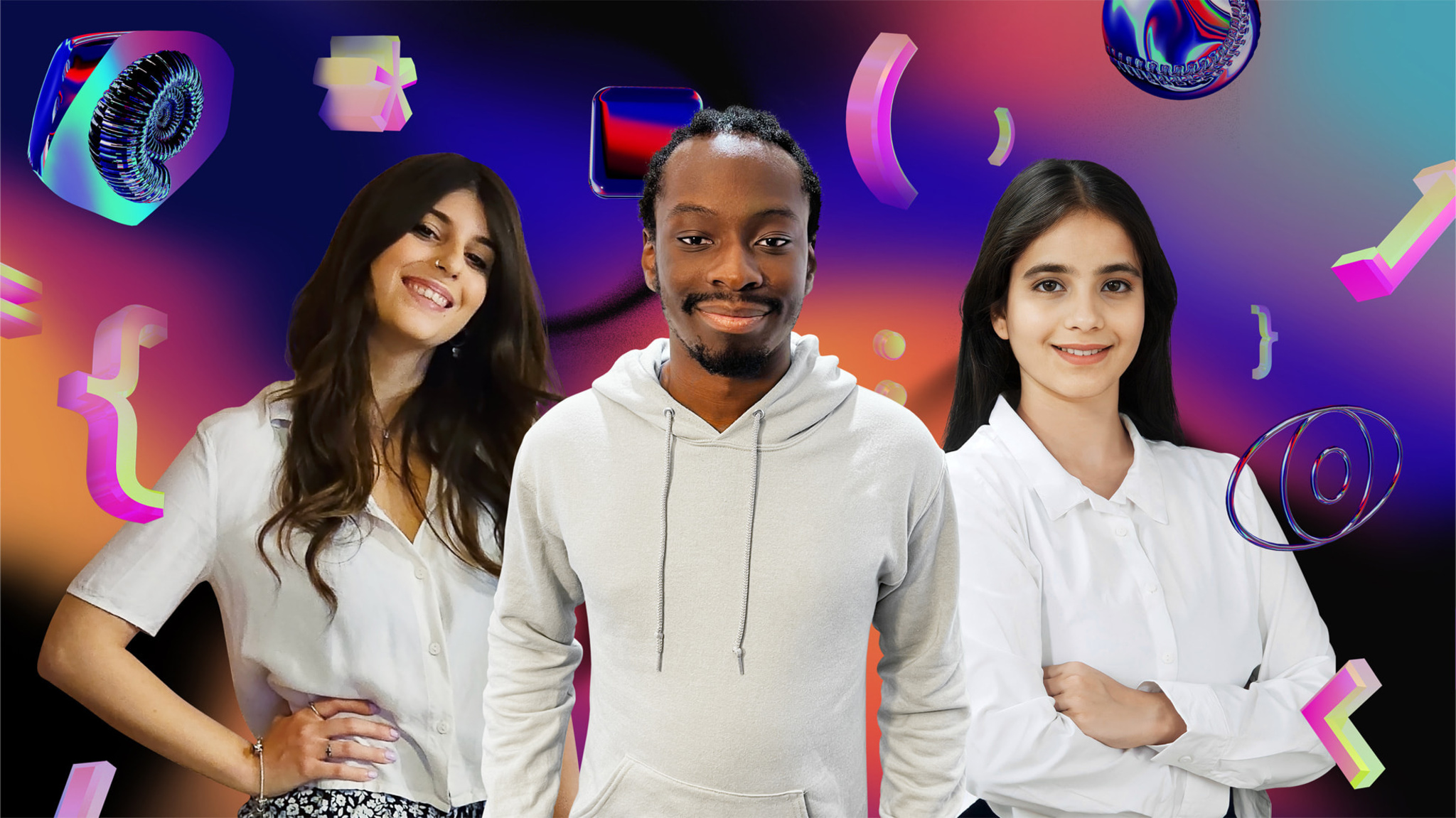 Every year, the Swift Student Challenge recognizes students all over the world who've created remarkable app playgrounds.
n
The 2023 edition drew submissions from more than 30 countries and regions, and covered topics as varied as healthcare, sports, entertainment, and the environment. And while the submissions were diverse, their creators had a common goal: To share their passions with the world through coding.
Coding gives me the freedom to feel like an artist — my canvas is the code editor, and my brush is the keyboard.

Yemi Agesin, 2023 Swift Student Challenge winner
This year, Apple increased the number of winners from 350 to 375 to recognize even more students for their artistry and ingenuity — and we're proud to introduce three of them. Meet first-time Swift Student Challenge winners Asmi Jain, Yemi Agesin, and Marta Michelle Caliendo.